---
Upcoming Changes at Core Pilates
Core group classes conclude on May 26; private sessions on May 31.
---
---
Welcome to Core Pilates of Richmond!
Our Mission.
To empower every person with the many benefits from an authentic Pilates practice that starts in our classroom and carries over into all facets of life. We commit to the highest level of instruction, targeting the individual's needs and goals.
Why Pilates?
 Strong core and healthy spine
 Overall body strength and flexibility
 Improved posture
 Proper alignment for optimal joint function and longevity
 Excellent for post-rehabilitation injury recovery
 Positive impact on athletics and overall fitness
---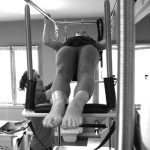 Pilates is a body-conditioning program that was created by Joseph Pilates in the early twentieth century.  Three key components are a part of each exercise: stability, mobility and coordination of movement with proper alignment of the body.  The alignment follows pure science insuring the shoulder girdle and lower spine are properly positioned and stable, so that each exercise is executed with great regard towards core strength, control and ideal form.  An active full breath accompanies each exercise.
"In 10 sessions you will feel the difference, in 20 you'll see the difference,
 in 30 you'll have a whole new body."
– Joseph Pilates
---
Getting Started:
If you are a student, you are eligible for a discount. Please click here to inquire about receiving your discount today!
---
One-on-one (private) sessions is an ideal way to address your individual needs and goals.
The greatest opportunity for strength and length (w/ spring loaded resistance).
Many of our students start with private sessions and later integrate into group classes or combine them with group classes.
Level 1
Single session – $48
5 sessions – $230
Level 2
Single session – $62
5 sessions – $300
Level 3 
Single session – $70
5 sessions – $340
Core group classes conclude on May 26; private sessions on May 31.

Mobile and cost-effective; take your mat anywhere… on the road, at home, etc.
 Learn the Pilates mat repertoire along with proper form and technique. Understand how to incorporate small props to enhance your practice.
Level 1
Single session – $50
Level 2
Single session – $60
Level 3 
Single session – $68
Core group classes conclude on May 26; private sessions on May 31.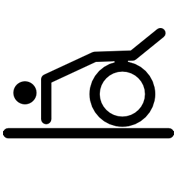 Useful analysis with insights on postural and mechanical stresses from posture, under-use or over-use.
This evaluation includes a detailed postural and musculoskeletal assessment overview to determine sources of tightness and mechanical dysfunction that impact alignment and optimal mobility. You will gain insight into your patterns of overuse, structural limitations, general weaknesses and imbalances.
---
The alignment evaluation is an excellent choice if you have experienced:
– pregnancy and/or childbirth
– osteoporosis
– mechanical back pain
– shoulder or hip issues
– injury
– surgery
– scoliosis
– physical therapy
Cost: $75
Taught by a Level 3 Instructor
Core group classes conclude on May 26; private sessions on May 31.
---
---
Semi-private, where two participants work with one teacher, is a great opportunity to practice Pilates with a friend or family member.
Fun to work with friend or family member.
Semi-Private Sessions are a great opportunity to work on technique and focus on specific goals that you may have.
Single session – $45
5 sessions – $200
Core group classes conclude on May 26; private sessions on May 31.
Attention!
** EACH PARTICIPANT IS RESPONSIBLE FOR REGISTERING INDIVIDUALLY FOR THE SAME SESSION TIME.
**CORE PILATES DOES NOT MATCH OR PROVIDE PARTNERS.
---
---

Group classes at Core are always four or less participants with lots of opportunity for individualized instruction.
To ensure high levels of safety and familiarity with the Pilates reformer, all newcomers are asked to complete four hours of private instruction before joining group classes. In these sessions, you will learn the Pilates principles, basic exercises, and gain a foundation of the Pilates repertoire. Schedule your sessions when convenient for you! 
Our Getting Started Package is a specially priced to help you get started..
Level 1 Instructor –  4 private sessions for $190
Level 2 Instructor – 4 private sessions for $230
Level 3 Instructor – 4 private sessions for $270
Core group classes conclude on May 26; private sessions on May 31.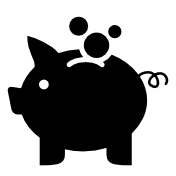 Cost Effective.
Attention!
If you do not have prior experience with the Pilates reformer, please visit the "Getting Started" section above. If you have prior reformer experience, please proceed below with signing up for a group class!
Core Pilates offers a full schedule of group classes throughout the week and
weekend. Our online calendar has updated classes!
Single group class $33
Single group mat class $18
Economy package of 4 classes $125
Core group classes conclude on May 26; private sessions on May 31.
** Please read studio policies for further details on group class scheduling.
---
Meet The CORE Family
---
We're Hiring!
We are looking for instructors at all levels to join our team.

Have you been recently certified or are in the process of becoming certified in mat and apparatus work (Reformer, Cadillac, Chair and Barrel)?

Are you an advanced Pilates expert who needs a new studio to call home?

Let us know if you are interested in joining our diverse team of instructors, representing all major national and international certifications in the Pilates industry.

Apply Now! Please fill out the contact form below:
Karen Roodman, PMA®,CPT – Level 3

CORE Pilates of Richmond, LLC was founded and is owned by Karen. She started her career in movement at the age of four, studying ballet, tap and jazz until her middle teens. As a young adult, she continued studying dance which ultimately led her to pursue a certification with AFAA (Aerobics and Fitness Association of America). Karen has taught all types of movement classes for over twenty years. Through study and research she gravitated towards Pilates with its emphasis on proper biomechanics for optimal outcomes. Karen is comprehensively and fully certified through Polestar Pilates and Rehabilitation, as well as certified through Stott Pilates. Karen has a special interest in anatomy and biomechanics.
She is an alumnus of the Functional Anatomy for Movement and Injuries (FAMI) workshop at Mt. Sinai Hospital in New York where physicians, clinicians and anatomists taught her coursework relating to the musculoskeletal system of the body, common injuries and preventative measures. In addition, Karen has attended multiple Balanced Body University Pilates on Tour conferences throughout the United States, pursuing continuing education on the spine, shoulder, pelvis, lower extremity, and repertoire programming. She is a member and certified through the Pilates Method Alliance (PMA), the governing body for the Pilates industry and also a member of the International Association of Dance Medicine and Science (IADMS.)
Karen's greatest talents are her technical teaching skills, creativity and sincere interest in helping her clientele. Karen is also an Adjunct Faculty Professor in the Department of Dance at Virginia Commonwealth University and is currently pursuing her Masters degree in Kinesiology at ATSU University.
Laura McHugh – Level 2
For years, Laura has been a devoted Pilates student. She received her comprehensive Pilates certification from Ellie Herman in Brooklyn, NY. Through her experience as a Pilates practitioner, Laura has gained a great understanding of anatomy and injuries and is passionate about guiding clients on their journey to wellness. She likes to bring her clients into perfect form, but does this with patience and positive feedback that encourages them to advance their technique, and improve their overall level of fitness. Her energetic and creative approach motivates clients to reach their greatest potential and she enjoys being a part of their discovery and joy!  Laura is also a member of Pilates Method Alliance and continues to further her Pilates education by attending workshops specific to anatomy, biomechanics, and rehabilitation. One of Laura's favorite quotes from Joseph Pilates is, "If your spine is inflexibly stiff at 30, you are old. If it is completely flexible at 60, you are young."
Sema Wray – Level 2
Sema comes to CORE Pilates with a comprehensive training and certification from BASI (Body Arts and Sciences). Her passion to become a teacher came from her own exploration of movement and exercise. After several years pursuing many activities, her focus broadened to include and appreciate alignment, core stability and strength, and precision of movement – all of which emanate the principles of Pilates. Sema is no stranger to CORE Pilates! She was a student for many years before making her decision to pursue her certification. We are thrilled to have her on board and inspire our pilates community with her skillful instruction.
Chuck Kaufman – Level 2
After almost a decade of continuous Pilates practice (six of which spent under the guidance of instructors at Core Pilates Richmond), Chuck decided to change roles from student to teacher to share his knowledge and experience with others. As a curious and lifelong learner, he found the Pilates method as a limitless source of exploration into movement, anatomy, form and control. Chuck's teaching style is inspired by his genuine passion and belief that Pilates is a method of movement to develop strength and flexibility which directly impacts lifelong good health. He is a motivated teacher, always seeking education, opportunities for higher learning and mastery in skill. Chuck completed mat teacher training through BASI Pilates, completed reformer teacher training through Balanced Body Pilates, and is finishing comprehensive teacher training through Balanced Body Pilates.
Valerie Pascasio – Level 2
Valerie's passion for Pilates started over a decade ago. Prior to her pursuit of a comprehensive certification through Body Arts and Science International, in Vienna Austria, she was a student of the Pilates method for several years.  Her teaching philosophy is to impart the benefits of Pilates with thoughtful explanation, assurance of proper form and a good dose of fun to help everyone achieve optimal benefits and goals. She is a native Filipino by way of Barcelona and Austria, which gives her an internationally infused teaching style. Valerie is a warm-hearted, talented teacher, emanating the Pilates principles including body awareness, balance, control, efficiency, precision, breathing, concentration, center, flow and harmony.
Dara Angelo, PMA®– Level 2
Dara joins Core Pilates after relocating to RVA from Northern Virginia where she was comprehensively trained by Mark Trudeau in a 700 hour full apparatus and mat training program. Her path to Pilates came from her personal journey with chronic back pain and her discovery of the Pilates method to help her through this injury and learn the science and mastery behind the Pilates method. Dara is an accomplished athlete having swam for ten years ( butterfly is her stroke) and has run two half marathons! Her understanding of form and instructional excellence is combined with enthusiasm and passion for a dynamic and thoughtful class and technical teaching in both private and group class platforms. Her moto is never do a form of exercise that isn't fun, even if that means dancing in your pajamas.
Vincent Morlino – Level 1
Vincent comes to Core Pilates from a diverse background in art, theatre, and dance. He found Pilates when he first started dancing as a BFA student at Adelphi University in New York. He continued his Pilates journey after his transfer to Virginia Commonwealth University (where he is currently studying as a Dance and Choreography major), and started pursuing a certification and career in teaching under the mentorship of Karen Roodman. He completed his mat and reformer teacher training with Balanced Body Pilates, and will continue training with Balanced Body for his comprehensive apparatus training. This process has informed and enhanced his dance practice, and dance has informed and enhanced this process. Vincent focuses on the mind-body connection that is necessary for efficient movement and a healthy life. He pulls from his artistic background and diverse skill set to continuously make new discoveries in the Pilates system. Vincent has a passion for art, a passion for movement, and a passion for teaching, and he is thrilled to be able to share those passions at Core Pilates.
---