Welcome to Core Pilates of Richmond
Pilates delivers an abundance of benefits and at CORE it is taught on all Pilates equipment.  Each piece uses spring loaded resistance which includes the Reformer, Cadillac, Chair and Barrel.  Each of these offers support and resistance to help you build strength, flexibility, core strength and improved balance.
---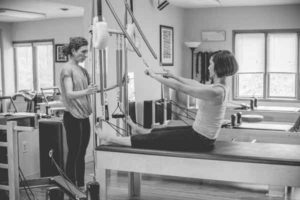 Pilates is a body-conditioning program that was created by Joseph Pilates in the early twentieth century.  Three key components are a part of each exercise: stability, mobility and coordination of movement with proper alignment of the body.  The alignment follows pure science insuring the shoulder girdle and lower spine are properly positioned and stable, so that each exercise is executed with great regard towards core strength, control and ideal form.  An active full breath accompanies each exercise.
"In 10 sessions you will feel the difference, in 20 you'll see the difference,
 in 30 you'll have a whole new body."
– Joseph Pilates
---
---
---
---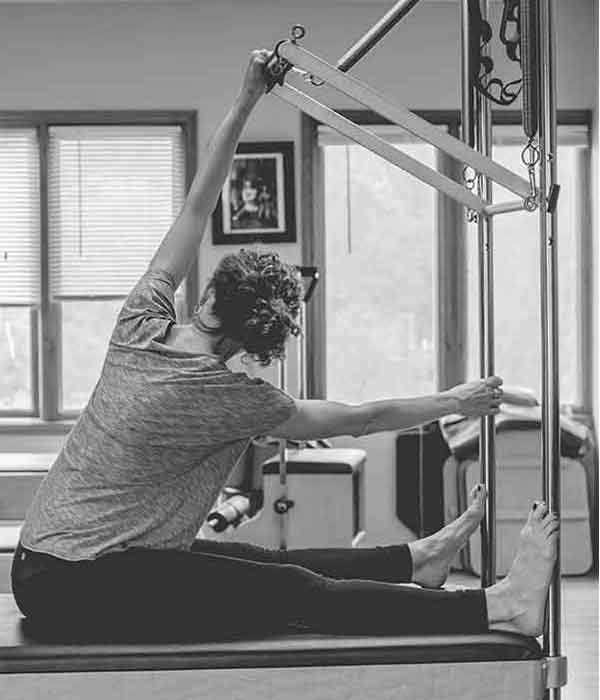 Why Pilates?
 Strong core and healthy spine
 Overall body strength and flexibility
 Improved posture
 Proper alignment for optimal joint function and longevity
 Excellent for post-rehabilitation injury recovery
 Positive impact on athletics and overall fitness
Improve balance and proprioception
---
---
---

One-on-one (private) sessions is an ideal way to address your individual needs and goals.
Sessions are specifically tailored for every client to achieve strength and flexibility goals. Each piece of Pilates equipment (Reformer, Cadillac, Chair and Barrel) is used to strengthen and lengthen the core, shoulders, hips, spine, enhancing overall stability and balance. A mat-Pilates program is given to all clients who request this for home practice.
Private Sessions
Single session – $70
4 sessions – $275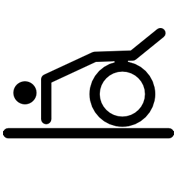 Useful analysis with insights on postural and mechanical stresses from posture, under-use or over-use.
This evaluation provides valuable insights into postural and mechanical stress resulting from structural asymmetries, tightness, weakness, instability, and/or overuse.
---
 The alignment evaluation is an excellent choice if you have experienced:
Mechanical back pain
Spine surgery
Osteoporosis
Shoulder or hip issues
Joint replacement surgery
Pregnancy and pelvic floor issues
Cost: $80
  If you are unable to find an appointment that works for you, please send an email with your requested appointment times and dates. You will be contacted when openings and cancellations occur. Thank you!
( 70-day expiration for all purchases)
---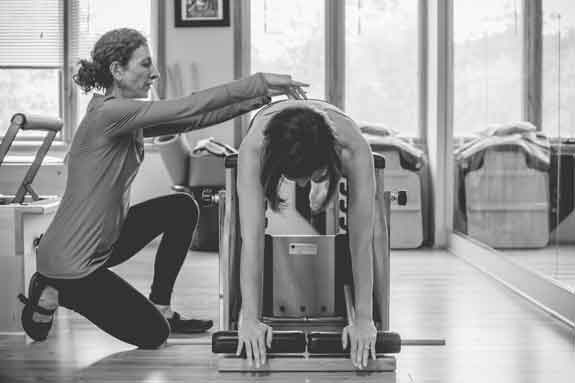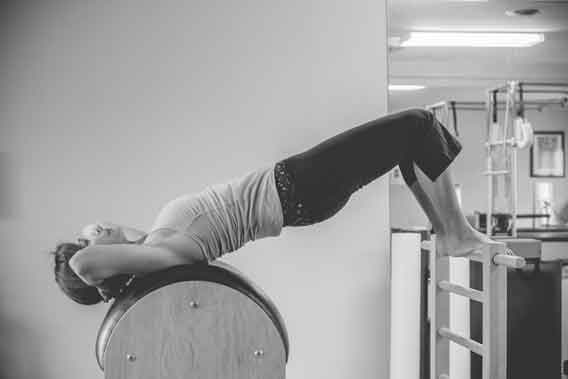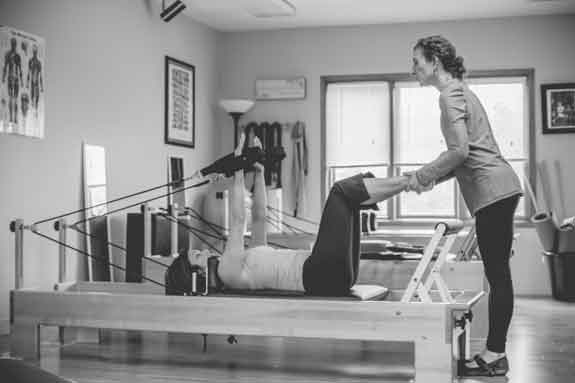 Meet Karen Roodman, PMA®,CPT Master Instructor, Owner, Adjunct professor VCU Dance and Choreography
Karen is a veteran instructor in Pilates, Dance Conditioning and postural assessment. She has earned three Pilates certifications from Polestar Pilates, Stott Pilates, and the Pilates Method Alliance. Her passion for education has been a continuous journey with course completion in conditioning for fitness, disorders of the spine, scoliosis, shoulder rehabilitation, hip mobility, and joint replacements. In addition, Karen has served as an adjunct faculty member at Virginia Commonwealth University in the Department of Dance and Choreography. In May of 2017, she will complete her Masters in Kinesiology with emphasis on psychology of sport and injury and orthopedic rehabilitation. Her greatest talents are her true passion for the Pilates method and creative teaching with all of her clients. She is a member of International Association of Dance Medicine and Science, and an active community lecturer.
---
"It is no coincidence I'm sure that following my session with you last Thursday, I happened to have a lesson, including video swing analysis at Golftec.  The pro I worked with said that my turn, measured in degrees, was much improved over the last time he measured me.  THAT is amazing – I haven't been practicing!  So, I'm quite sure it was related to the arm & should exercises that you had me work on.  So the bottom line is that Core Pilates helps me maintain and improve my turn in the golf swing – a critical element in golf and a very good thing – thank you!"
– Hank K.
---
Read More Testimonials…
---
Connect with CORE using one of the methods below:
---